Antikor v2 Next Generation Firewall

Antikor v2 Next Generation Firewall, which is developed with high technologies and Common Criteria EAL4+ Certified, protects your network against cyber threats with its user-friendly interface.
Click here for models and product details.
grid-3-2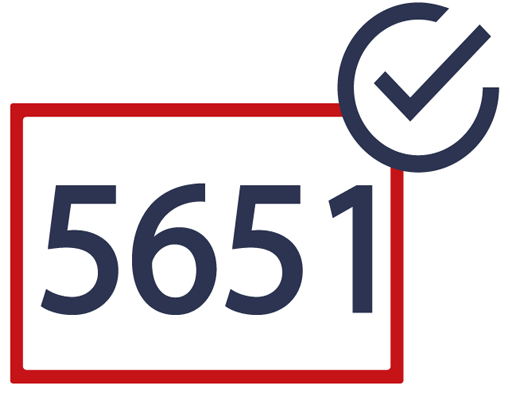 Approved by the ICTA
The Antikor v2 NGFW Firewall is the first Approved Content Filtering system running on hardware. The logging module, approved under the Turkish Law no. 5651, securely archives and maintains all your access logs.
Qos – Effective Bandwidth Management
With Quality of Service (QoS) module it is now very easy to prioritize traffic flows that you select, to reserve bandwidth and to set bandwidth limits.
DPI – Deep SSL Packet Inspection
It provides in-depth inspection of SSL packets for detail control. This module enables URL filtering over systems running with HTTPS protocol. Screening can be disabled for secure sources.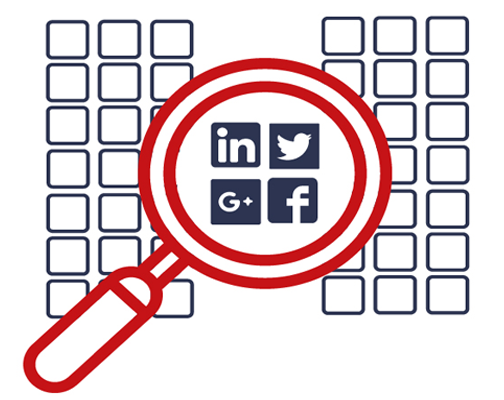 Layer 7 Application Control
Thanks to Antikor v2, Multi-Threaded Analysis Engine it provides fast and robust application detection. It provides policy based definition so that you can run different application filters for each client or network.
Dynamic Routing (RIP, OSPF, BGP)
Running Dynamic Routing protocols is now only one-click away from you. AntiKor v2 Dynamic Routing module provides you with power of RIP, OSPF and BGP.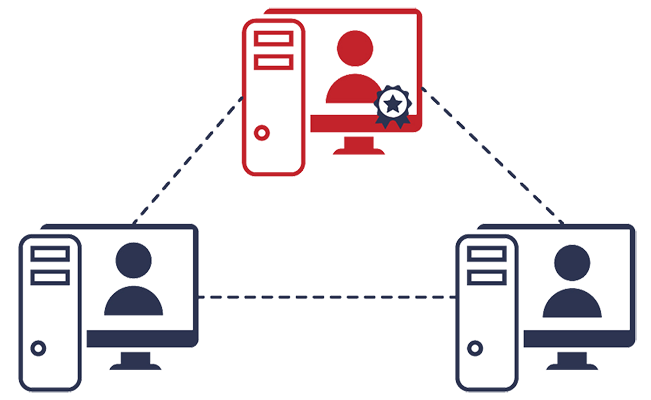 Network and Menu Based GUI Authorization
Shared management is not a dream anymore! Administrator-friendly AntiKor v2 enables you to authorize based on network group. You can authorize different users for each network to share your work load. Users will only be able to see and manage the settings of such networks for which they are authorized.
Registry Service
No more unregistered clients! Every client intending to join your network is welcomed with a AntiKor v2 Registry Service form. IP and MAC addresses of the client are collected automatically while ID information is collected in a form and authenticated through KPS. It can also provide SMS, LDAP, RADIUS, POP3 authentication. This is vital for those whom access are belong to.
Announcement Service
It is now very easy to display your announcements to all users on your network. With AntiKor v2 Announcement Service you can display announcements in any PC on your network. The announcement is displayed when a client tries to access to the Internet and user cannot continue to browse unless s/he clicks on "I read" button.
National Black List
The web filtering service is based on the "National Black List", which also includes an up-to-date list of national websites, available only to approved Content Filtering systems.

IDS / IPS – Intrusion Detection and Prevention
The IDS / IPS module secures your network and servers. It analyze the network traffic to perform pattern-based matching. It detects and prevents potential attack.
SPI – Stateful Packet Inspection
Statefull Packet Inspection (SPI) module keeps track of your packets since their beginning and brings your security to a higher level by preventing intrusions and unsolicited replies.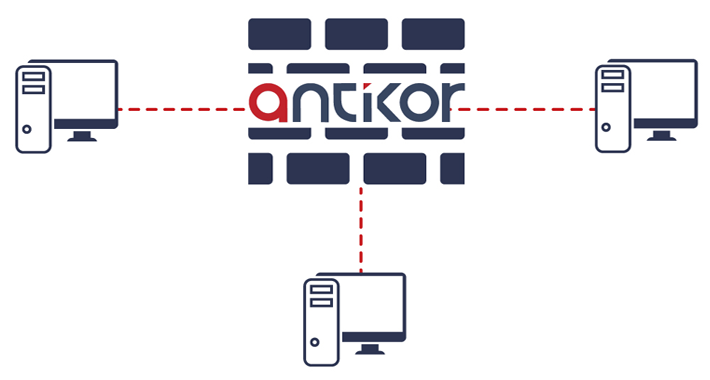 VPN – Virtual Private Network
With AntiKor v2 it is super easy to remotely access to your network. PPTP VPN, L2TP VPN protocols enables you to have easy access to your networks while you can securely integrate your networks with each other via IPSec VPN and Site to Site VPN.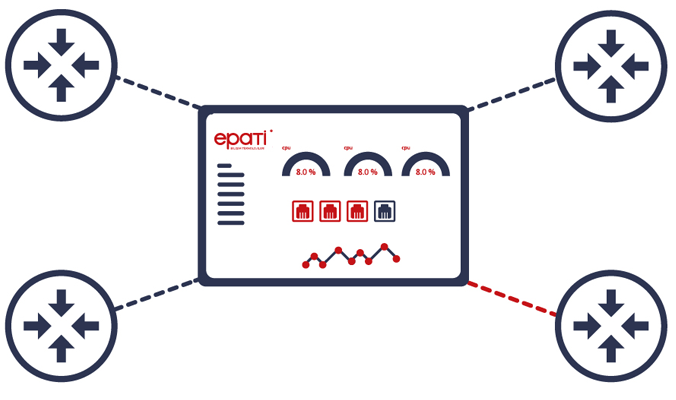 PBR – Policy Based Routing
The AntiKor v2 The Policy Based Routing module enables you to route your packages to different routers depending on protocol, source/target address or port information as you may decide if you need to route certain packets to a different gateway.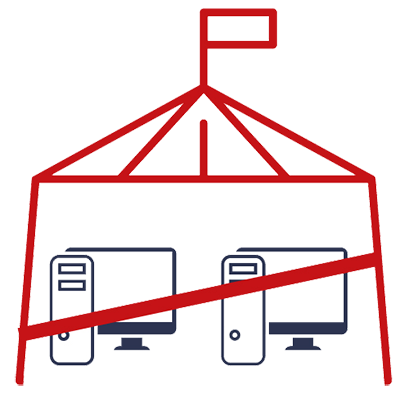 Quarantine Service
Are you looking for ways to handle network abnormalities? The quarantine service is just the module that you are looking for. The Quarantine Service automatically takes actions for abnormalities detected by other modules. The computer in question is disconnected from the network and denied to access to the Internet and its access is denied unless it is removed from the quarantine by the Administrator.
Dual Stack Execution Capability
You do not need to give up IPv4 to migrate to IPv6! AntiKor v2 can with both IPv4 and IPv6 protocol stacks at the same time and simultaneously provides traffic control and analysis over IPv4 and IPv6 protocols.
AntiBot Service
Do not serve Bots! AntiKor v2 The AntiBot Module disables access to bootnet command clients to prevent infected PCs in your network to serve to BootNets. Your network is safe with AntiBot module.
Automated Update System
It is no longer a nightmare to update the Antikor NGFW Firewall. The program checks online the updates thanks to the automatic update system of the Antikor NGFW Firewall. Say Hello to automatic update with a simple button!
Dual Layer Execution Capability
Do you want to make use of advantages offered both Layer2 and Layer3 communication? AntiKor v2 can both provide Layer2 communication with your VLANs while collecting MAC addresses and detecting abnormalities and perform Layer3 and higher routing in your directly connected networks.
Models and Product Details
Next Generation Firewall
| # | Product Class | Model No | Product Name | Links |
| --- | --- | --- | --- | --- |
| 1 | Telco | EPA-NGFW-G75-TR | EPA-NGFW-G75-TR Antikor Next Generation Firewall | Datasheet |
| 2 | Telco | EPA-NGFW-G60-TR | EPA-NGFW-G60-TR Antikor Next Generation Firewall | Datasheet |
| 3 | Data Center Grade | EPA-NGFW-G50-TR | EPA-NGFW-G50-TR Antikor Next Generation Firewall | Datasheet |
| 4 | Data Center Grade | EPA-NGFW-G40-TR | EPA-NGFW-G40-TR Antikor Next Generation Firewall | Datasheet |
| 5 | Data Center Grade | EPA-NGFW-G30-TR | EPA-NGFW-G30-TR Antikor Next Generation Firewall | Datasheet |
| 6 | Data Center Grade | EPA-NGFW-G20-TR | EPA-NGFW-G20-TR Antikor Next Generation Firewall | Datasheet |
| 7 | Large Enterprise | EPA-NGFW-G18-TR | EPA-NGFW-G18-TR Antikor Next Generation Firewall | Datasheet |
| 8 | Large Enterprise | EPA-NGFW-G15-TR | EPA-NGFW-G15-TR Antikor Next Generation Firewall | Datasheet |
| 9 | Large Enterprise | EPA-NGFW-G13-TR | EPA-NGFW-G13-TR Antikor Next Generation Firewall | Datasheet |
| 10 | Large Enterprise | EPA-NGFW-G10-TR | EPA-NGFW-G10-TR Antikor Next Generation Firewall | Datasheet |
| 11 | Enterprise | EPA-NGFW-G7-TR | EPA-NGFW-G7-TR Antikor Next Generation Firewall | Datasheet |
| 12 | Enterprise | EPA-NGFW-G5-TR | EPA-NGFW-G5-TR Antikor Next Generation Firewall | Datasheet |
| 13 | Enterprise | EPA-NGFW-G4-TR | EPA-NGFW-G4-TR Antikor Next Generation Firewall | Datasheet |
| 14 | Enterprise | EPA-NGFW-G3-TR | EPA-NGFW-G3-TR Antikor Next Generation Firewall | Datasheet |
| 15 | Mid. Size Enterprise | EPA-NGFW-G2-TR | EPA-NGFW-G2-TR Antikor Next Generation Firewall | Datasheet |
| 16 | Mid. Size Enterprise | EPA-NGFW-G1-TR | EPA-NGFW-G1-TR Antikor Next Generation Firewall | Datasheet |
| 17 | Small Enterprise | EPA-NGFW-M800-TR | EPA-NGFW-M800-TR Antikor Next Generation Firewall | Datasheet |
| 18 | Small Enterprise | EPA-NGFW-M700-TR | EPA-NGFW-M700-TR Antikor Next Generation Firewall | Datasheet |
| 19 | Small Enterprise | EPA-NGFW-M500-TR | EPA-NGFW-M500-TR Antikor Next Generation Firewall | Datasheet |
| 20 | Branch Office | EPA-NGFW-M400-TR | EPA-NGFW-M400-TR Antikor Next Generation Firewall | Datasheet |
| 21 | Branch Office | EPA-NGFW-M300-TR | EPA-NGFW-M300-TR Antikor Next Generation Firewall | Datasheet |
| 22 | Micro SME | EPA-NGFW-M250-TR | EPA-NGFW-M250-TR Antikor Next Generation Firewall | Datasheet |
| 23 | Micro SME | EPA-NGFW-M200-TR | EPA-NGFW-M200-TR Antikor Next Generation Firewall | Datasheet |
| 24 | Micro SME | EPA-NGFW-M150-TR | EPA-NGFW-M150-TR Antikor Next Generation Firewall | Datasheet |
| 25 | Micro SME | EPA-NGFW-M100-TR | EPA-NGFW-M100-TR Antikor Next Generation Firewall | Datasheet |
| 26 | Micro SME | EPA-NGFW-M50-TR | EPA-NGFW-M50-TR Antikor Next Generation Firewall | Datasheet |
| 27 | Micro SME-User based | EPA-NGFW-K100-TR | EPA-NGFW-K100-TR Antikor Next Generation Firewall | Datasheet |
| 28 | Micro SME-User based | EPA-NGFW-K75-TR | EPA-NGFW-K75-TR Antikor Next Generation Firewall | Datasheet |
| 29 | Micro SME-User based | EPA-NGFW-K50-TR | EPA-NGFW-K50-TR Antikor Next Generation Firewall | Datasheet |
| 30 | Micro SME-User based | EPA-NGFW-K25-TR | EPA-NGFW-K25-TR Antikor Next Generation Firewall | Datasheet |
| 31 | Micro SME-User based | EPA-NGFW-K10-TR | EPA-NGFW-K10-TR Antikor Next Generation Firewall | Datasheet |
Next Generation Firewall for Virtual Platforms
| # | Product Class | Model No | Product Name | Links |
| --- | --- | --- | --- | --- |
| 1 | Mid. Size Enterprise | EPA-VFW-G2-TR | EPA-VFW-G2-TR Antikor Next Generation Firewall for Virtual Platforms | Datasheet |
| 2 | Mid. Size Enterprise | EPA-VFW-G1-TR | EPA-VFW-G1-TR Antikor Next Generation Firewall for Virtual Platforms | Datasheet |
| 3 | Small Enterprise | EPA-VFW-M800-TR | EPA-VFW-M800-TR Antikor Next Generation Firewall for Virtual Platforms | Datasheet |
| 4 | Small Enterprise | EPA-VFW-M700-TR | EPA-VFW-M700-TR Antikor Next Generation Firewall for Virtual Platforms | Datasheet |
| 5 | Small Enterprise | EPA-VFW-M500-TR | EPA-VFW-M500-TR Antikor Next Generation Firewall for Virtual Platforms | Datasheet |
| 6 | Branch Office | EPA-VFW-M400-TR | EPA-VFW-M400-TR Antikor Next Generation Firewall for Virtual Platforms | Datasheet |
| 7 | Branch Office | EPA-VFW-M300-TR | EPA-VFW-M300-TR Antikor Next Generation Firewall for Virtual Platforms | Datasheet |
| 8 | Micro SME | EPA-VFW-M250-TR | EPA-VFW-M250-TR Antikor Next Generation Firewall for Virtual Platforms | Datasheet |
| 9 | Micro SME | EPA-VFW-M200-TR | EPA-VFW-M200-TR Antikor Next Generation Firewall for Virtual Platforms | Datasheet |
| 10 | Micro SME | EPA-VFW-M150-TR | EPA-VFW-M150-TR Antikor Next Generation Firewall for Virtual Platforms | Datasheet |
| 11 | Micro SME | EPA-VFW-M100-TR | EPA-VFW-M100-TR Antikor Next Generation Firewall for Virtual Platforms | Datasheet |
| 12 | Micro SME | EPA-VFW-M50-TR | EPA-VFW-M50-TR Antikor Next Generation Firewall for Virtual Platforms | Datasheet |
| 13 | Micro SME-User based | EPA-VFW-K100-TR | EPA-VFW-K100-TR Antikor Next Generation Firewall for Virtual Platforms | Datasheet |
| 14 | Micro SME-User based | EPA-VFW-K75-TR | EPA-VFW-K75-TR Antikor Next Generation Firewall for Virtual Platforms | Datasheet |
| 15 | Micro SME-User based | EPA-VFW-K50-TR | EPA-VFW-K50-TR Antikor Next Generation Firewall for Virtual Platforms | Datasheet |
| 16 | Micro SME-User based | EPA-VFW-K25-TR | EPA-VFW-K25-TR Antikor Next Generation Firewall for Virtual Platforms | Datasheet |
| 17 | Micro SME-User based | EPA-VFW-K10-TR | EPA-VFW-K10-TR Antikor Next Generation Firewall for Virtual Platforms | Datasheet |