Antikor Log Suite
grid-3-2

Live Dashboard
This is a screen where you can have details on what is going on in your network, most used protocols, requesting/requested IPs, system usage, most used ports, networks with most quota usage and attacking IPs. Would you like to simultaneously watch alive the processor and network loads? The AntiKor Log Suite Dashboard displays you the most up-to-date information to you on real-time.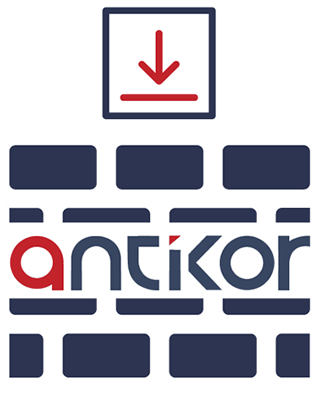 Automated Update System
It is no longer a nightmare to update the AntiKor Log Suite. The program checks online the updates thanks to the automatic update system of the AntiKor Log Suite. Say Hello to automatic update with a siple button!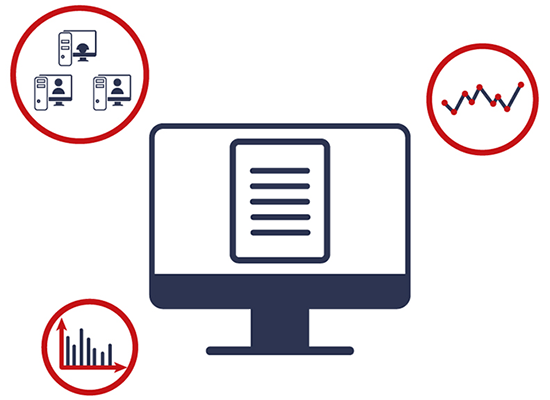 AntiKor Log Analysis
It enables you to collect Netflow data on your network so that you can see whole traffic on your entire network. In addition, it collects statistics to provide real-time information on overall network traffic where red flags occur when certain pre-established threshold is exceeded in the network traffic. This naturally enables the system administrator to identify abnormalities and take necessary actions.
Netflow Data
This is used to display real-time or historical traffic data or export into XML, XLS or HTML format. It displays all traffic information, such as the source and target IPs and which ports are being used.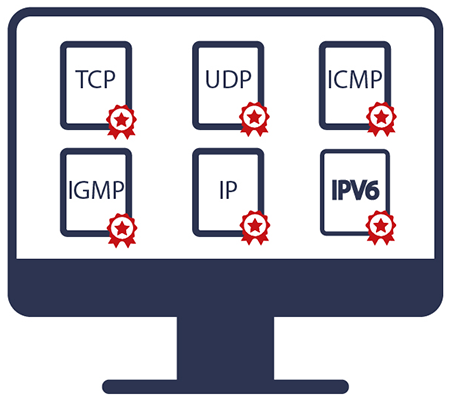 Most Used Protocols
This displays on the Main Panel the protocols which have the most of the traffic on your network, such as TCP, UDP, ICMP, IGMP, IPv4 and IPv6.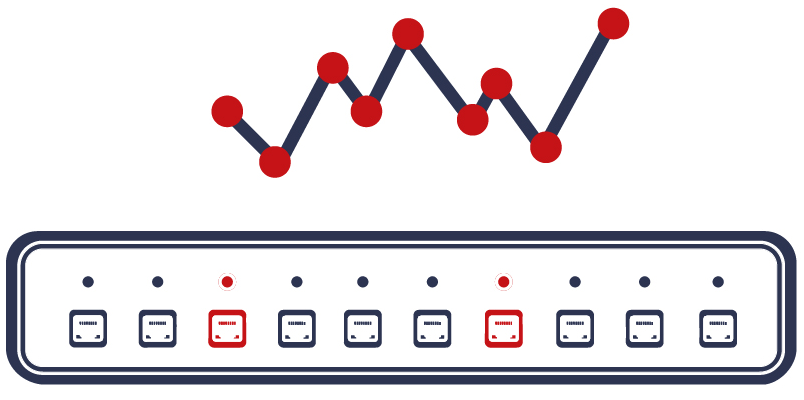 Most Used Ports
The AntiKor Log Suite enables you to analyze ports 0 to 65535 and display the most used ports in a similar graphic below.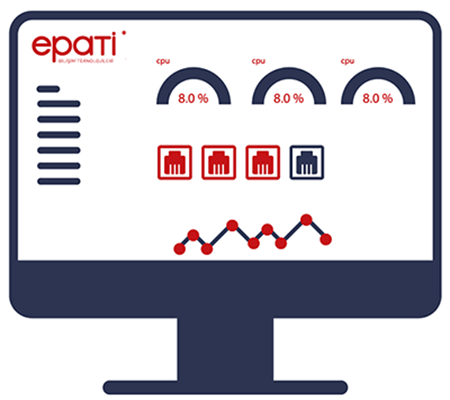 User Friendly Easy Interface
Using the Log Suite is very easy with a HTML5 and Bootstrap responsive interface. A modern, clean, easy-to-use, intelligible and user-friendly interface design makes management of the AntiKor Log Suite easy.
Network and Menu Based GUI Authorization
Shared management is not a dream anymore. Administrator-friendly AntiKor Log Suite enables authorization by network group so that users will be able to see and manage settings of logs for which they have authorization only.
Detailed Graphical Analysis
Are you looking for ways to handle network abnormalities? Advanced graphic tab allows you to display downloading and uploading users by percentage and to identify which users exceed the threshold that you set in order for you to take necessary actions or make necessary responses.
Network Identification
When you create VLANs at your network over the AntiKor Log Suite and include their IP groups into VLANs you can display being attacked groups or excess bandwidth usages.
Most Requesting / Requested IPs
This is a graphic which shows the most requesting IPs in your network and how many requests they have made.

Port Anomalies
It displays requests made to your ports. It also limits requests to ports and provides you with a graphic where requests exceeding certain thresholds are indicated with red boxes.