Antikor Dual Layer SD-WAN
The Antikor Dual Layer (Layer2 & Layer3) SD-WAN solution enables you to establish encrypted secure Layer2 connections between your branches/locations, extend your Local Area Network (LAN) over the Wide Area Network (WAN), and transport VLANs over the WAN.

Main Features
Operator independent operation: You can connect all your locations that can communicate over IP (Internet and intranet). It can set up Layer2 SD-WAN from all domestic / international points regardless of the telecommunication operator.
Freedom of connection type: Metro ethernet, Asynchronous (home) Fiber, xDSL (ADSL, VDSL, G.SHDSL etc.), 4.5G etc. It works with all connection technologies that work with IP.
Thanks to its bonding feature, it transfers different types of internet (xDSL, 4.5G behind, metro, asymmetric fiber, etc.) to the center at the same time with the LACP method.
Does not require static IP: There is no need for static IP in your locations. It can work with dynamic IP.
Port Forwarding does not require NAT setting: It does not require any settings on modems in locations, it can work behind NAT, it does not require port forwarding. You can set up Layer2 SD-WAN even from shared internets.
Packet Filtering (Layer2-4 Firewall) feature in Layer2 Traffic carried.
It can perform QoS - Effective Bandwidth Management in Transported Layer2 Traffic.
Technicial Specifications
It can be managed with the Antibody Central management and monitoring product. Configuration management and monitoring of 1000s of locations can be provided.
With the Virtual Switching Instance feature, you can move physically different networks between locations in isolation. For example: It can take uplinks separately from the camera network and the Internet network and deliver them to the locations as 2 separate uplink cables. Traffic does not interfere.
By extending your local network over your internet lines, it creates a closed network by performing layer2 level secure virtual switching. It works like an uplink between switches.
Moves the VLANs in the edge branches to the center. If there is no VLAN supported switch in the side branch, Antikor Layer2 SD-WAN itself can tagging VLAN like switch.
By expanding your local networks, it combines the broadcast domains of the network it connects, allows you to do Layer2 switching on the Wide area.
It performs load balancing thanks to its bonding feature (Different types of internet -xDSL, 4.5G behind, metro, asymmetric fiber etc.-).
It sends logs to all SIEM solutions in RAW, CEF, EWMM, GELF, JSON, WELF, CIM formats.
It has High Availability Cluster (Active - Passive Cluster) and Line Redundancy (fail-over) features.
It has Spanning Tree Protocol, Rapid Spanning Tree Protocol feature.
It has IEEE 802.1Q VLAN (Untag Port Assignment, Tagged Port Assignment and Hybrid Port Assignment) feature for both Virtual Ports and Physical Ports.
Physical Port Subscription, Layer2 Tunnel Connection as Virtual Port Subscription feature.
Supports IEEE 802.3ad Link Aggregation Control Protocol (LACP).
It has Link Layer Discovery Protocol(LLDP) support.
NetFlow Export Service is available.
Use Scenarios
Dual Layer SD-WAN can be used for intranet security at bank ATMs. Due to Layer2 access, there will be no need for GRE tunnels established on ATM Routers. Camera, ATM's computer and switch etc. in ATMs. It ensures that the Management interfaces of the devices are transported to the center as VLAN tagged / trunked as Layer2, each of which is in an isolated VLAN.
Establishing Layer2 SD-WAN in mobile devices, allowing both Voice VLAN and Data VLAN to be carried. Ambulance etc. applications can be.
Transporting traffic to the firewall in the center with Layer2 SD-WAN over 4.5G for internet sharing in public transportation vehicles, in public areas, which is recorded in accordance with 5651. Making Mernise Integrated Hotspot from the central firewall.
Establishing a secure intranet network in institutions/organizations with international locations
Establishing a secure intranet network in multi-location institutions/organizations that need service from different operators
Connecting to the center by bonding with more than one internet line in case of need for broadband in locations where telecommunication infrastructures are insufficient
Meeting the needs of using VLANs in the center in structures such as additional service building Research and Development, Lab. Meeting the needs of expanding closed networks that do not use routers between locations, such as
Meeting the needs of providing isolated networks such as Central Printer VLAN, Voice VLAN, Camera VLAN to all locations in multi-location structures such as municipalities
Secure connection of locations such as power plants and mines to the center. In addition, isolated transportation of IT and OT networks if needed.
Ensuring secure connection of store/market chains between branches.
Click here for models and product details.
grid-3-2
Layer 2 Communications over the WAN
The AntiKor L2 Tunnel solution creates a closed network through Layer 2 secure bridging over IP between remote networks. Internetwork exchanges are encrypted. A network operates as if it is connected to the same switch as another network. In other words, broadcast domains of both networks are converged so that all computers on two networks can communicate with each other via their virtual IPs without routing.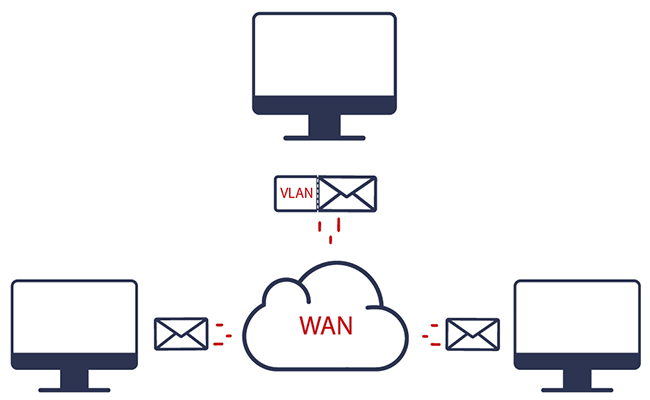 Adding VLAN Tags
It is expected that whole traffic would be carried without a tag in the case no VLAN is created at remote sites of your enterprise. Nevertheless, it may be necessary to seperate such traffic from VLAN1 at the central site. The AntiKor L2 Tunnel provides insulation between networks by adding a VLAN tag to the desired connections. Those packages would be added to your network at the centre as a tagged trunk.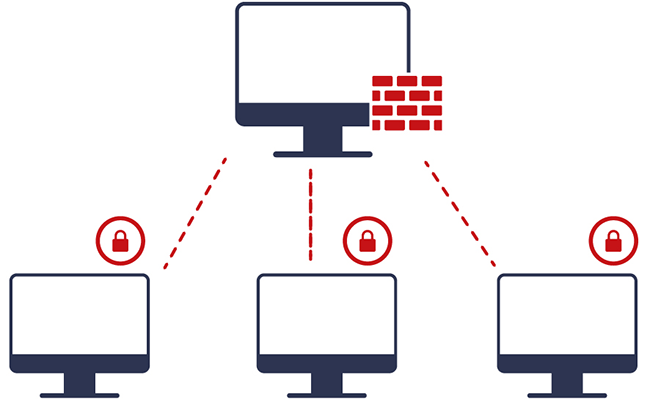 Homogeneous Security
Having separate Firewalls for each site may create management challenges for enterprises with multiple sites. In addition, security vulnerabilities may occur due to user errors while configuring all security policies one by one. Only one central Firewall would be sufficient if a tunnelling solution is used and all policies implemented in the central Firewall would apply to all sites.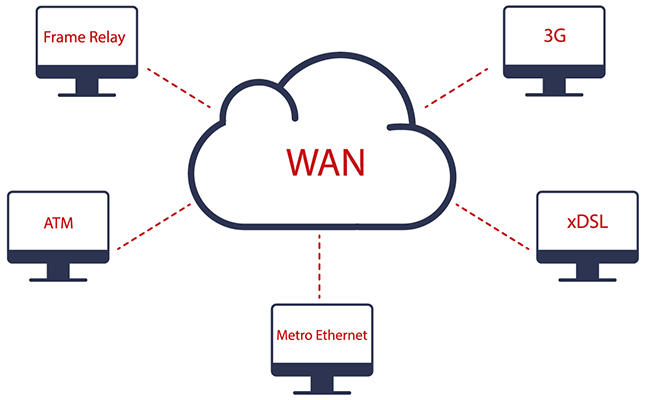 Operation Independent From Different Connection Types
L2 Tunnel can be reliably implemented in the event the enterprise has different types of Internet connection for each site, such as FrameRelay, ATM, Metroethernet, xDSL, 3G.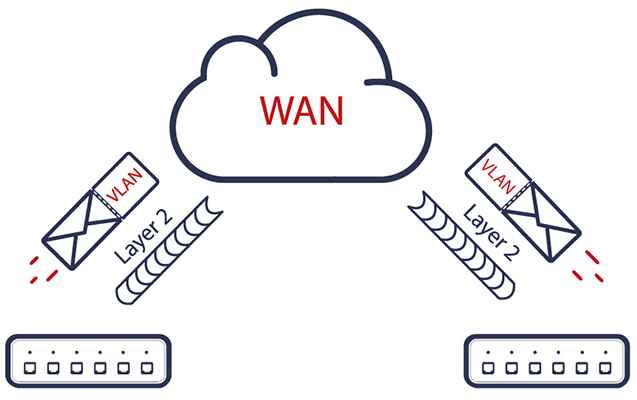 Multiple VLAN Transfer in the WAN
The communications infrastructure in our country does not allow a multiple VLAN transfer between ends and the centre with direct tags over the WAN. The IEEE 802.1QinQ protocol cannot be operated over the WAN due to incapability of MTU. The AntiKor L2 Tunnel works independent form the service provider and can transfer VLAN tags between the nodes.
Central Management
All external lines from remote sites are combined into one device. Management is facilitated with a single Firewall an done Logging solution at the centre. There would be no need for a Firewall and Logging solution at the nodes as all nodes are directly connected to the centre. All users are subject to central Firewall rules. It enables that all MAC addresses are sent to the centre to maintain IP distribution logs required to be maintained pursuant to legal requirements even if no DHCP is assigned. It also enables MAC-IP matching check.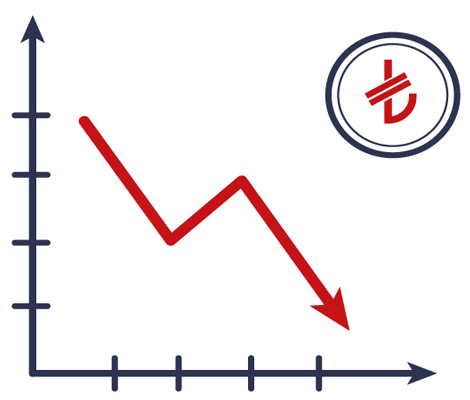 Low Cost
Thanks to its central cyber security management architecture, a central Firewall whould be sufficient for VLAN management and centralized logging by using Antikor L2 Tunnel since there will be no need for a WAN license for the enterprise automations or to obtain license for every site licensing costs would be reduced.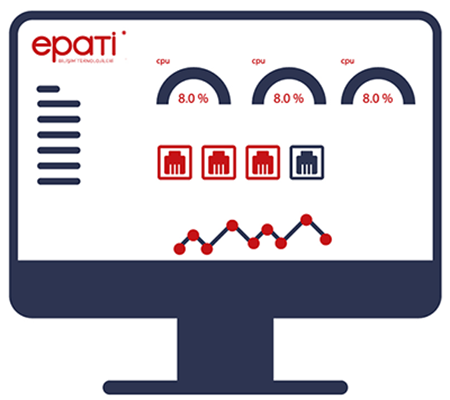 User Friendly Easy Interface
Using the Tunneling is very easy with HTML5 and Bootstrap responsive interface. A modern, clean, easy-to-use, intelligible and user-friendly interface design makes management of the AntiKor L2 Tunnel easy.
Models and Product Details
Layer2 Tunneling amd Bonding
| # | Product Class | Model No | Product Name | Links |
| --- | --- | --- | --- | --- |
| 1 | Data Center Grade | EPA-TN-M1-TR | EPA-TN-M1-TR Antikor Dual Layer SD-WAN amd Bonding Software | Datasheet |
| 2 | Data Center Grade | EPA-TN-K500-TR | EPA-TN-K500-TR Antikor Dual Layer SD-WAN amd Bonding Software | Datasheet |
| 3 | Large Enterprise | EPA-TN-K250-TR | EPA-TN-K250-TR Antikor Dual Layer SD-WAN amd Bonding Software | Datasheet |
| 4 | Large Enterprise | EPA-TN-K128-TR | EPA-TN-K128-TR Antikor Dual Layer SD-WAN amd Bonding Software | Datasheet |
| 5 | Large Enterprise | EPA-TN-K96-TR | EPA-TN-K96-TR Antikor Dual Layer SD-WAN amd Bonding Software | Datasheet |
| 6 | Large Enterprise | EPA-TN-K64-TR | EPA-TN-K64-TR Antikor Dual Layer SD-WAN amd Bonding Software | Datasheet |
| 7 | Enterprise | EPA-TN-K32-TR | EPA-TN-K32-TR Antikor Dual Layer SD-WAN amd Bonding Software | Datasheet |
| 8 | Enterprise | EPA-TN-K16-TR | EPA-TN-K16-TR Antikor Dual Layer SD-WAN amd Bonding Software | Datasheet |
| 9 | Enterprise | EPA-TN-K10-TR | EPA-TN-K10-TR Antikor Dual Layer SD-WAN amd Bonding Software | Datasheet |
| 10 | Enterprise | EPA-TN-K8-TR | EPA-TN-K8-TR Antikor Dual Layer SD-WAN amd Bonding Software | Datasheet |
| 11 | Mid. Size Enterprise | EPA-TN-K4-TR | EPA-TN-K4-TR Antikor Dual Layer SD-WAN Software | Datasheet |
| 12 | Mid. Size Enterprise | EPA-TN-K2-TR | EPA-TN-K2-TR Antikor Dual Layer SD-WAN Software | Datasheet |
| 13 | Mid. Size Enterprise | EPA-TN-K1-TR | EPA-TN-K1-TR Antikor Dual Layer SD-WAN Software | Datasheet |
| 14 | Small Enterprise | EPA-TN-768-TR | EPA-TN-768-TR Antikor Dual Layer SD-WAN Software | Datasheet |
| 15 | Small Enterprise | EPA-TN-512-TR | EPA-TN-512-TR Antikor Dual Layer SD-WAN Software | Datasheet |
| 16 | Small Enterprise | EPA-TN-256-TR | EPA-TN-256-TR Antikor Dual Layer SD-WAN Software | Datasheet |
| 17 | Branch Office | EPA-TN-192-TR | EPA-TN-192-TR Antikor Dual Layer SD-WAN Software | Datasheet |
| 18 | Branch Office | EPA-TN-128-TR | EPA-TN-128-TR Antikor Dual Layer SD-WAN Software | Datasheet |
| 19 | Branch Office | EPA-TN-64-TR | EPA-TN-64-TR Antikor Dual Layer SD-WAN Software | Datasheet |
| 20 | Branch Office | EPA-TN-32-TR | EPA-TN-32-TR Antikor Dual Layer SD-WAN Software | Datasheet |
| 21 | Kobi | EPA-TN-16-TR | EPA-TN-32-TR Antikor Dual Layer SD-WAN Software | Datasheet |
| 22 | Kobi | EPA-TN-8-TR | EPA-TN-32-TR Antikor Dual Layer SD-WAN Software | Datasheet |
| 23 | Kobi | EPA-TN-4-TR | EPA-TN-32-TR Antikor Dual Layer SD-WAN Software | Datasheet |